http://maplestory.nexon.net/News/News.aspx?boardNo=100&contentNo=0080E&pageIndex=1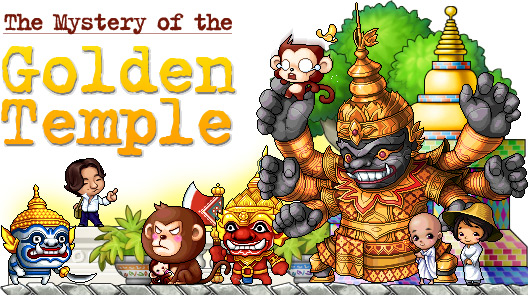 They say it's out there, in a distant land there exist a temple made of gold. Within the temple walls are treasures of boundless wealth for adventurers of all levels. Do you have the skills to face the danger and defeat Ravana? Get ready to discover the mystery of the Golden Temple!
With a character of at least level 15 speak to Cassandra then go over to the Dimensional Mirror to find the Golden Temple. Then find Mr. Yoo and do what he asks of you to receive a Golden Ticket that grants you access to the Monkey Temple and Goblin Cave. Forming a party with other Maplers with a ticket, enter the 30-minute mini dungeons that are full of monsters that give you twice the amount of EXP upon defeat. Though Mr. Yoo will give only one ticket per day you can purchase a Premium Golden Ticket in the Cash Shop at any time to enter.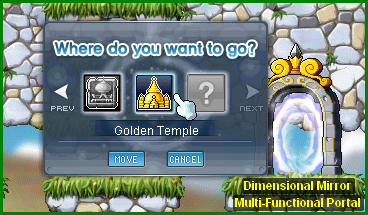 After somehow surviving hordes of mad monkeys and grinning goblins, and collecting requested items inside the Goblin Cave, you'll finally face off with the great Ravana.
Ravana is no ordinary boss and defeating it garners you an extraordinary helmet with stats that are unparalleled in Maple World!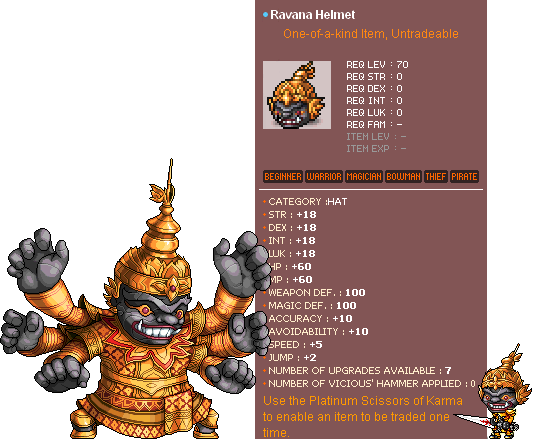 If your level is 70 or higher, you can also access the Mirror mode through a portal that's located at the far right of the temple for even greater challenge. Don't worry finding the entrance shouldn't be problem. But since the difficulty levels are reversed in Mirror mode, surviving the first dungeon will be easier said than done.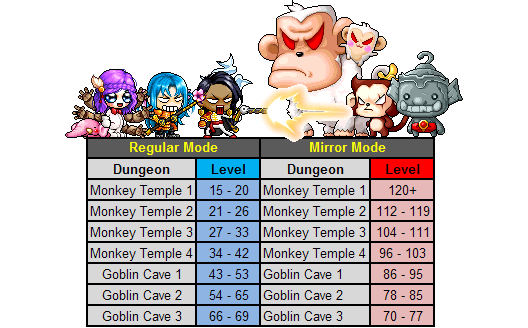 _________________
"We come to love not by finding a perfect person but by learning to see an imperfect person perfectly."