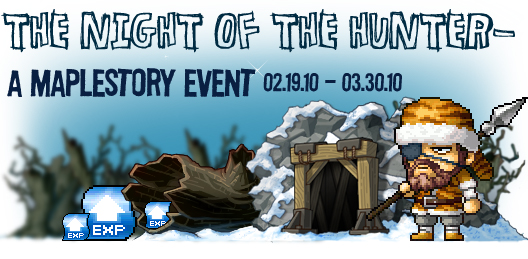 The stars are perfectly aligned, and the scent of prey is on the wind. Scadur, the mighty hunter of El Nath has declared hunting season open! Simply approach the master of the hunt and complete his quests. When you do, you'll be blessed with six Hunter's Lucks--a treasure that'll help you become a mighty hunter in your own right by giving you 2x EXP for 30 minutes.
Hunter's Luck isn't just any old treasure, though--they're even stackable with Cash Shop-bought 2x EXP cards!

Six Hunter's Lucks can be earned every week, but be sure to use them before midnight Pacific time every Monday. When the week passes, all unused Hunter's Lucks will expire and you'll have to move on to the next event. Time marches on and you need to get hunting while the season lasts!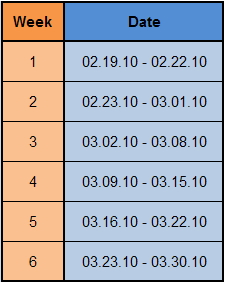 Source: http://maplestory.nexon.net/WZ.ASPX?PART=/Event/View&boardNo=201&contentNo=006DL&pageIndex=1
_________________
"We come to love not by finding a perfect person but by learning to see an imperfect person perfectly."